How to overcome Postpartum Depression is very important to be noted as around one in every seven women is affected. It can be harmful to both the mother and the child's health, but 1 in 5 women stay silent about their symptoms and go untreated as a result. Let us first understand what exactly Postpartum Depression is.
Having a child is one of the most joyous and significant experiences in a woman's life. While life with a new baby can be exciting and enjoyable at times, it can also be difficult and stressful. For a few days or weeks after giving birth, often new moms suffer from the baby blues, a moderate form of depression. However, 10% to 20% of new moms will suffer from a more serious level of depression known as postpartum or perinatal depression, which may cause significant disruption in everyday life. Postpartum psychosis is a rare but serious condition that affects certain women after giving birth. So How to overcome Postpartum depression is essential.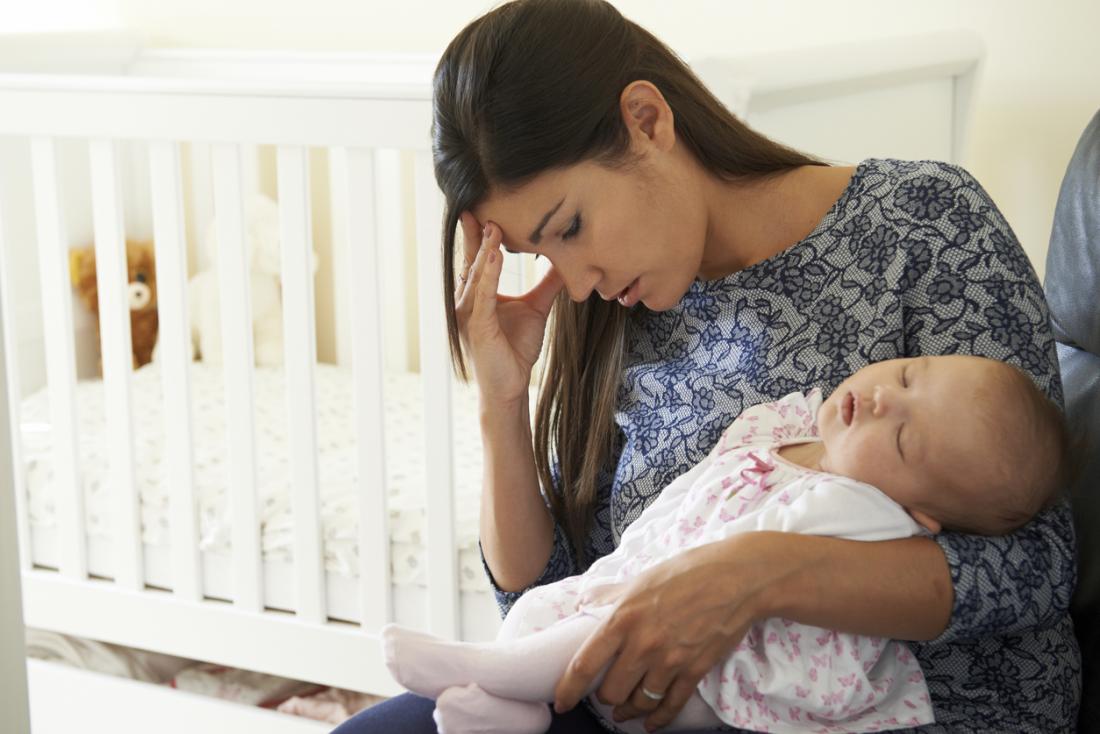 You will have endless feelings for the time after your baby is here. From joy to sorrow you can experience something. You may experience postpartum depression if your feelings of disappointment get serious and start interfering with your day after day (PPD).
Symptoms normally begin within a few weeks of birth, but up to six months later. They can have mood swings, attachment problems with your baby, and difficulties concentrating or deciding.
You're not lonely if you feel like you're sad. In the United States, about 1 in 7 women grow PPD.
The most reliable way to detect and cure PPD is by seeing a doctor. They will assess your symptoms and develop the right recovery plan for you. You may benefit from psychotherapy, antidepressants, or a combination of both.
There are many things you can do at home to help you deal with your daily life. Keep reading on how to overcome Postpartum depression.
Check out What are the other Types of Depression and their Types.
6 things to know about How to overcome Postpartum depression
Exercise when it is possible:
Researchers in Australia demonstrate that exercise can have an antidepressant impact on women with PPD. In fact, walking with a baby in a stroller could be an easy way to get in and breathe fresh air. In a study conducted on Mental Health and Physical Activity, walking was found to be a statistically important means of alleviating depression.
Can't get into a long session of exercise? Try to work out a couple of times during the day for 10 minutes. Fitness Blender is a decent resource for quick, basic workouts you can do without any tools.
You can feel blocked by breastfeeding on your sofa. Perhaps you are busy with jobs, homework, or your elderly children. Instead of addressing these pressures yourself, seek assistance. Take on their Free Babysitting deal for your mother-in-law. Take a baby for an hour or two from your partner or another trustworthy adult.
Any "me time" once a week can be scheduled for you. You can still decompress this time even though you can just leave the house during breastfeeding sessions. Go for a stroll, have a nap, take a film or do some yoga.
This is the best way on How to overcome Postpartum Depression.
Create a healthy attachment with your child
The most critical task in childhood is the social bonding mechanism between mother and child, known as attachment. The success of this wordless interaction allows a child to feel comfortable enough to truly mature, which influences how he or she interacts, communicates, and builds relationships in life.
A stable bond is established when you, as a mother, respond warmly and faithfully to your child's physical and emotional needs. When your child screams, you immediately soothe him or her. If your child laughs or smiles, you will answer in kind. Essentially, you and your child are in sync. You know each other's emotional messages and respond to them.
Postpartum depression can disrupt this bonding. Depressed mothers may be caring and attentive at times, but at times they may react adversely or not at all. Postpartum depression mothers appear to communicate less with their babies and are less likely to breastfeed, play with, and read to their infants. They can also be contradictory with the manner they take care of their newborns.
However, learning to bind your child not only benefits your child but also benefits you by releasing endorphins that make you feel better and more secure as a parent.
A study for 2012 Trusted Source says you minimize the risk of developing PPD in the breast-feeding sector. This alleged defense will last until the fourth month following delivery. If you love breastfeeding, stay tuned.
That said, women experience symptoms of depression when breastfeeding in some cases. Dysmorphic milk reflex or D-MER was known for this disease. With D-MER, you can encounter unexpected sorrow, turmoil, or indignation that ends after a few minutes of your milk.
Ultimately, choose the type of feeding you find right.
Having positive social interactions and emotional support may be a protective factor in helping to reduce stress. Seek other moms with children of the same age as yours through groups, classes, or apps. Research has shown that loneliness leads to painful feelings of isolation.
Receiving social support from others can enable you to better cope with problems on your own. It can boost your self-esteem and sense of independence. Some people benefit from having mutual trust and friendship among just a few people. Seek other women who are facing a similar transition into motherhood. If you struggle to connect, try not to give up; forging new connections is possible.
Isolation must be avoided
The days can blur together, leaving you feeling lonely. According to a report conducted in the Canadian Journal of Psychiatry, sharing your thoughts with others can make you feel better. Since consulting with seasoned mothers who had previously experienced PPD on a daily basis, researchers found that new mothers had reduced levels of depression. These findings persisted for four weeks and then eight weeks after delivery.
Despite the fact that the peer mothers in this sample were given detailed training on how to provide phone help, the importance of social contact cannot be overstated. Have an effort to get out or at the very least talk to other adults and moms for help.
Conclusion:
Postpartum depression is a common and often life-threatening mental illness and how to overcome postpartum depression is very essential. The symptoms can escalate if not treated, making it more difficult for the person to care for the baby and themselves.
PPD is a condition that can be controlled. Many women see an improvement in their symptoms after six months.
If you feel disoriented or confused, have obsessive feelings about your daughter, are paranoid, or have hallucinations, call your doctor right away. There are symptoms of the postpartum syndrome, a more serious illness.
Call the nearest ambulance services if you're having suicidal thoughts or thinking about hurting your children.