Over the years of my practice, I have come to two conclusions:
People are not down on time or energy, they need a source to pump them
That source is nothing but motivation words!
What is Motivation?
However, the question is: Why do we need motivation words in our daily life? How do motivation words in our life help in increasing our dopamine? What role do others play in enhancing this? Why can't we just find it in ourselves or from everything else around us?
Motivation, for starters, is the power to see optimism at the end of the tunnel. It is the ability to find magic in the beautiful morning and dynamism in chirping birds. Motivation is the source of purpose around you that wants you to make the best of your life.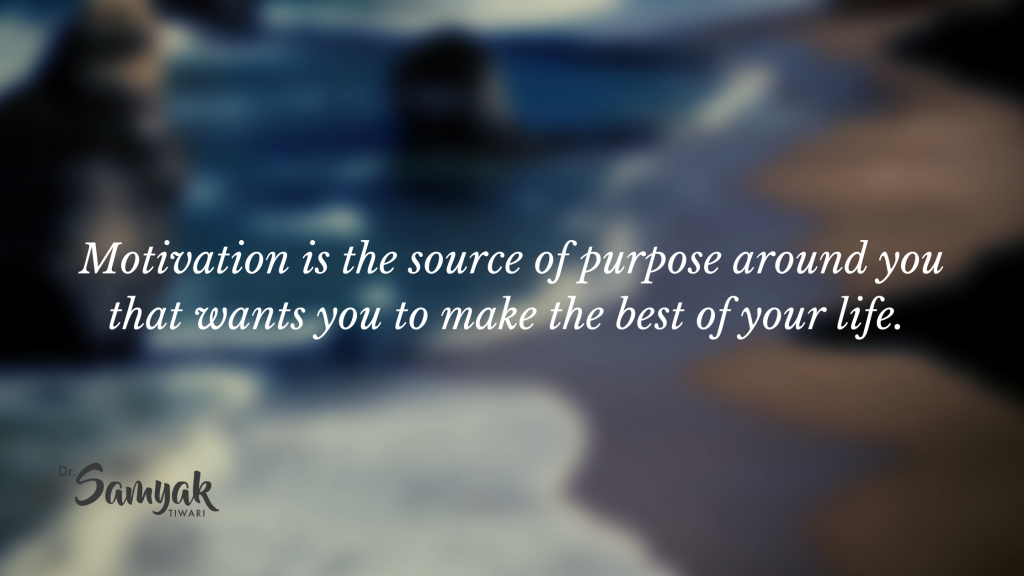 The day you find the motivation inside you, you will find the happiness and zeal to live your life. As you get up to give a loud cheer by feeding your thoughts with motivation words, you will see that your mind will awaken to a bright day.
Motivation, in any form, has forever reaped benefits. Indeed, it has! And, trust me on this it works better than any medicine, I am a living example of what motivation words can do to a person. Even I seldom use them for treatments of my patients!
Motivation words are my first food in the morning and positivity is its fruit. It is a way of enlightening, pushing, and filling the person with strength and positivity that helps in delivering better results.
In scientific terms, motivation acts as a catalyst that pushes you to do the unknown. It is the light that diminishes the darkness of all fears and insecurities. Motivational words, be it from anyone, fills you with positivity!
Affirmation for motivation
Affirmation is a form of self-motivation that can help you get success and lead a life filled with content. Let us have a look at some affirmations that you can say daily to see significant changes in life.
I am successful, oh yeah I am!
I am strong, black belt better watch yourself, just kidding
I choose to be happy!
I am living my dream, and it's perfect!
I am beautiful
I am so confident
I love myself!
I feel positive! Yes, the universe is with me
I am not defined by my past and have come a long way, now that road is traveled no revisiting period!
I can become whatever I want to become, well not literally lol!
No obstacle can stop me from achieving what I want
I am grateful for each day
I will not waste a single day of my life and be productive daily
Nothing can shake my determination
Motivational quotes for your morning!
There can be a never-ending list of affirmations that you can either find or write for yourself this is a great way of self-motivation. Here are few motivational words for life, motivation words for success, and motivation words for students, for working professionals, or anyone for that matter:
"Success? I don't know what that word means. I'm happy. But success, that goes back to what in somebody's eyes success means. For me, success is inner peace. That's a good day for me." -Denzel Washington
"Each day is a new day, no two sunsets or sunrises are the same so how can your days be?"
"Life is not what you live each day, life is what you make of it each day"
"Everything falls in place when you determine and be positive, nothing can stop you from getting what you want if each day is made of this dream"
"You need to create a dream to get it fulfilled so wake up every day with a new dream this keeps you going."
The list is long I can come up with an abundance of these, but it's you who has to choose the right motivational word for yourself. Moreover, to ensure you always stay on the front foot, I have some words of wisdom for you.
With my Youtube channel, I work to provide an impetus to my vision of making a mentally robust India. To do so, I am here with you, 24X7! Be it with my content, videos, online sessions, or anything; I am one call away.
So, don't feel alone! We are there in it together; get up, rise, and shine to live each day like it is the best day of your life!